BOMA International Home Depot Member Rebate Program
BOMA International has negotiated exclusive discounts and rebates for BOMA members with the following national companies. Click on the links below and start saving today on purchases of building supplies, office supplies, express shipping, merchant services and more. The savings are substantial and the benefits are endless—it's just one more reason why BOMA membership is all about value. Please note: These programs are only available to BOMA members in the U.S.
Sign up and use agreement code BOMA to get started.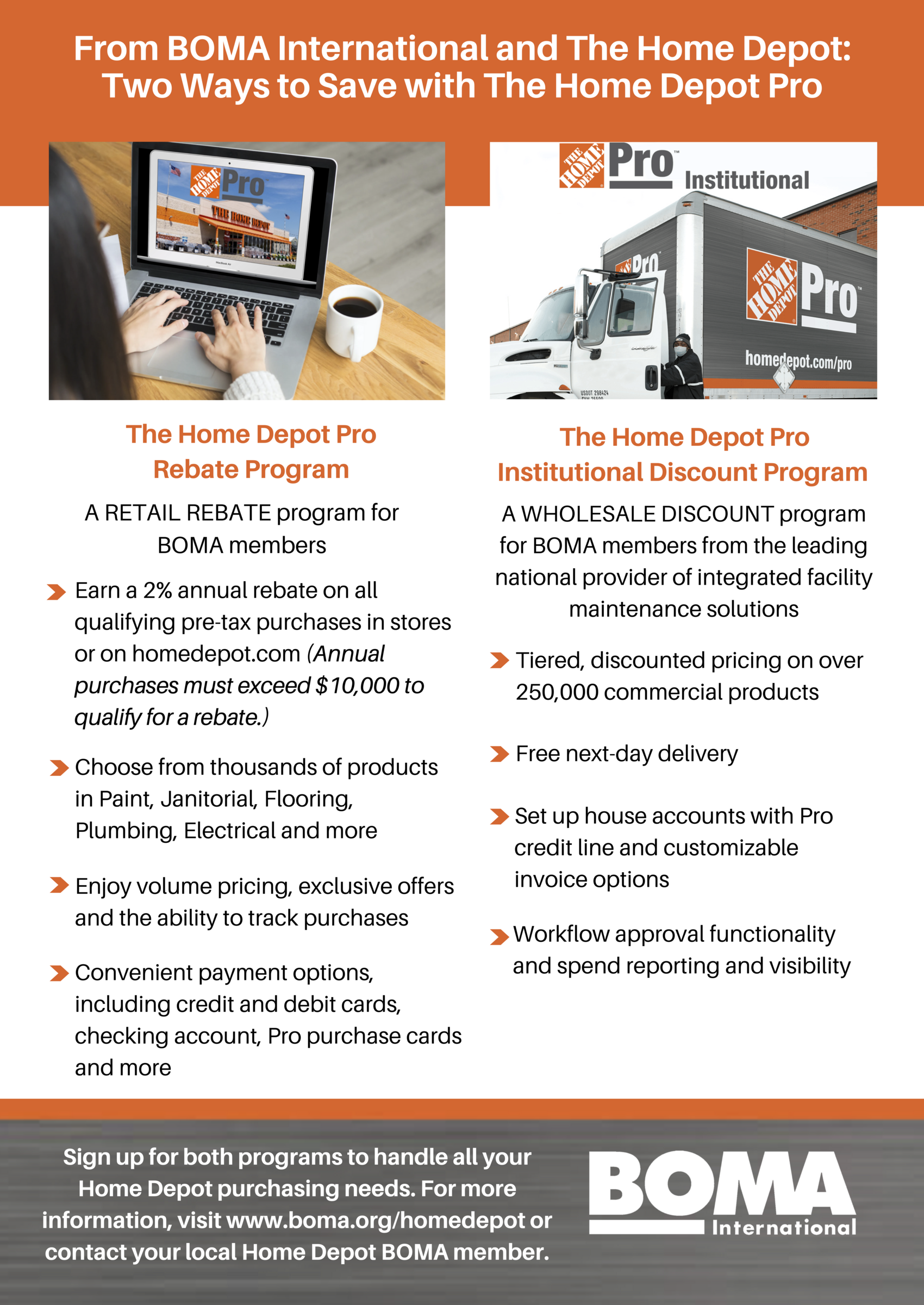 The Home Depot Pro Retail offers BOMA members an exclusive annual rebate incentive program. Receive a 2% annual rebate on all qualifying pre-tax in-store and online purchases (a qualifying purchase is any pre-tax purchase on a registered account), plus extra services and savings. Take advantage of volume pricing, enjoy exclusive offers and rewards, track purchases and instantly authorize employee in-store purchases with Text2Confirm Authorization. There is no cost to enroll. Annual purchases must total a minimum of $10,000 to qualify for the rebate.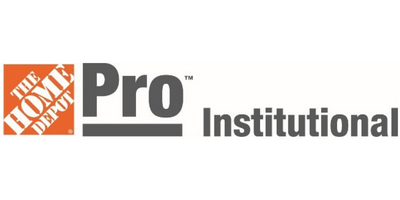 The Home Depot Pro Institutional, the wholesale distribution division of The Home Depot, is the leading national provider of integrated facility maintenance solutions, offering BOMA members the delivery convenience of thousands of cleaning, maintenance and repair items right to your door and/or will-call pickup at many locations across the U.S.
Member receive access to additional special benefits.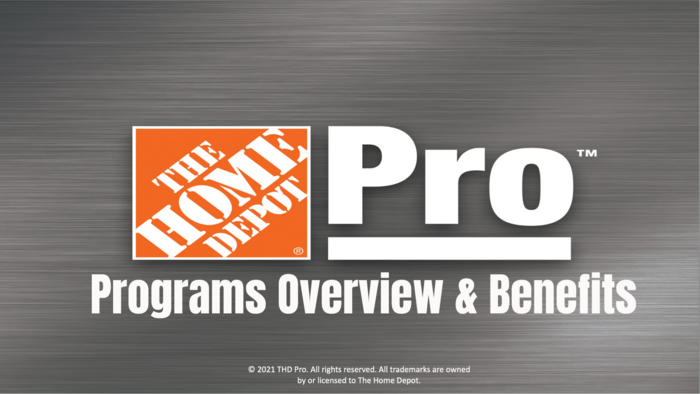 Use code: BOMA-CMH at your local store